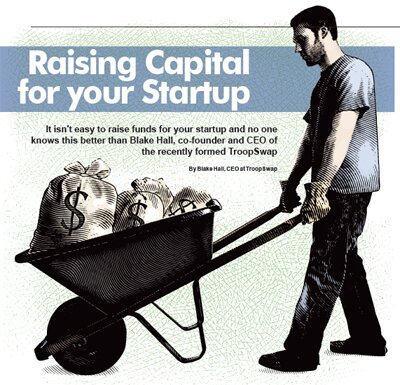 1. Put in sweat equity BEFORE you go after investors.
99% of investors have been in your shoes. Never forget that. They put in incredible time, effort and focus to become successful and now have the ability to help startups. If they don't see themselves in you, the chances of them backing your company go down immensely.
2. Have real interaction with your target customers BEFORE you go pitch to investors.
So often startup founders get so tied up in their idea (and fear of it being stolen) all of their research is done in secret. No human interaction. Get out, talk to friends, co-workers and family. Call up people in your projected demographic and get their feedback on the idea. It's amazing the insight and FREE feedback you will get that can help you answer questions from investors you never could have anticipated.
3. Do your homework and determine which investors are the right fit for your startup.
So many startup founders only focus on their pitch, not on who they are pitching to. Remember that you're talking to a fellow human. While at the end of the day it may strictly come down to how good your idea is, most investors will tell you that it's their faith in YOU as an entrepreneur that is the biggest factor.
4. Make sure to focus on the value proposition of your idea as a solution. Not just a how much money it can make.
No matter what your startup idea is, at the end of the day you have to appeal to investors as potential customers and paint a picture of how it solves a problem for the end user. If you are truly solving a problem, it then comes down to execution and marketing to gain success. If convince potential investors that your value proposition is realistic, they will pay attention to your valuation in much more detail.
5. Limit your pitch deck to 10 slides or less, have a short explainer video produced.
The investors get 30, 40, 50 ideas presented to them each month. Not to mention all of the companies they own and have invested in. Complex business plans and pitch decks often cause them to tune out of your presentation. Start your presentation with a well done video that explains your business and the value proposition. Then dive into your pitch deck. Video is a powerful way to gain attention, and also shows more dedication to your business idea than just a PowerPoint presentation.
6. Be prepared to fail over and over before you find an investor.
It's amazing how many entrepreneurs become depressed after getting turned down on their first pitch and never do it again. Remember that gaining an investor is just like selling a potential customer. Not everyone will buy or believe in your product or service, so why would all investors? Make sure to walk in to your pitch confident that you will win investment capital. If you don't…try try again.