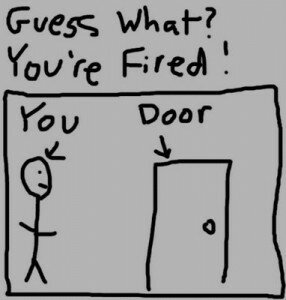 David Meerman Scott recalls, "I jumped into my own thing 14 years ago after being fired from a corporate job for having too many radical ideas. Today, I deliver speeches, write books, and serve on advisory boards for startups." It doesn't take a deep thinker to realize that sure does sound like a better gig.
Listen to our full interview with David Meerman Scott (part 1 and part 2).
The tried and true playbook doesn't work.
David goes about his career by "trying to not do what everyone else does." He thinks by business people fail themselves by focusing on what everyone else does while it's been his experience time and time again that "the tried and true playbook doesn't work." Instead, he advises founders to "go agile, do things differently. Focus on what's interesting to your buyers, not what's interesting to your venture capitalists."
"Focus on your buyers" is a very similar message to what John Lee Dumas told us about "listening to your audience."
David notes how many VCs might have built up their money 20 years ago and since they were successful in that way they think the business playbook hasn't changed. David knows from his own experience that simply isn't the case and he challenges founders to be nimble and get out there and not use the old playbook.
I focused on what worked, not what someone wanted me to do.
David tells us, "I kept getting fired from the corporate world. I would focus on what worked and not what someone told me to do. In the early days of the Internet [1995] I was trying to shift budget spending from print and direct mail to online marketing."
"[My boss and I] had a difference of opinion and in that organization they valued the boss' opinion more than the people who were actually doing the work. I like organizations where bosses listen to people who have tested their opinions and know what they are talking about."
"I thought for sure I'd be a corporate guy for another 10-20 years. Getting fired was the best gift I was ever given in my professional life. I did think in the back of my mind that I could go out on my own."
David tells us his wife and one of his trusted colleagues made the difference for him and encouraged him to get out there as a professional speaker. We've heard similar messages about using mentors to push you forward. "They supported me to live on my own wits and that made it a little bit easier."
I hustled business from my parents' friends.
Going back to the earlier days in his life, David recalls cutting grass, raking leaves and shoveling snow for neighbors.
"I hustled business from my parents' friends; I negotiated prices. What that taught me is that I could live by my wits."
It's a great lesson for founders. Many of us can think back and realize we always were entrepreneurs with lemonade stands, mowing grass, or "hustling" business like David recalls.
It might be terrifying to leave that corporate gig, but if you do the right planning, build your content footprint, and keep plugging away at telling your story, you're very likely to be able to make it.